Portraits with Santa
---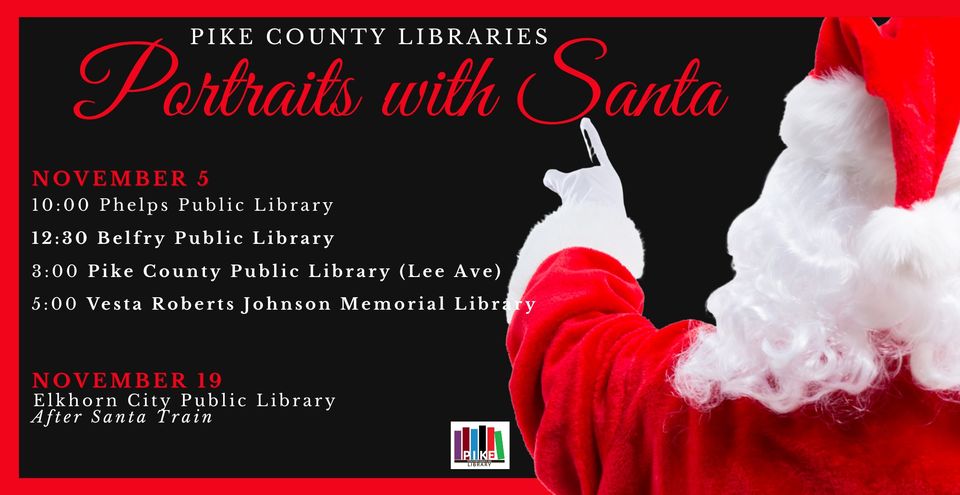 Santa will visit Pike County libraries for free professionally done portraits! Photos are taken by Moments of the Heart Photography and digital copies will be uploaded to the library's website for free downloads after editing.

The schedule is as follows for Saturday, November 5:


10:00 Phelps Public Library
12:30 Belfry Public Library (if the Belfry Library is still closed for renovations at this time, portraits will be done outdoors)
3:00 Pike County Public Library (Lee Avenue)
5:00 Vesta Roberts Johnson Memorial Library
Santa Portraits will be done at the Elkhorn City Public Library on November 19th after Santa Train.
Location:
Phelps Branch Library